Holiday Food Drive
December, 2013
Ewing, NJ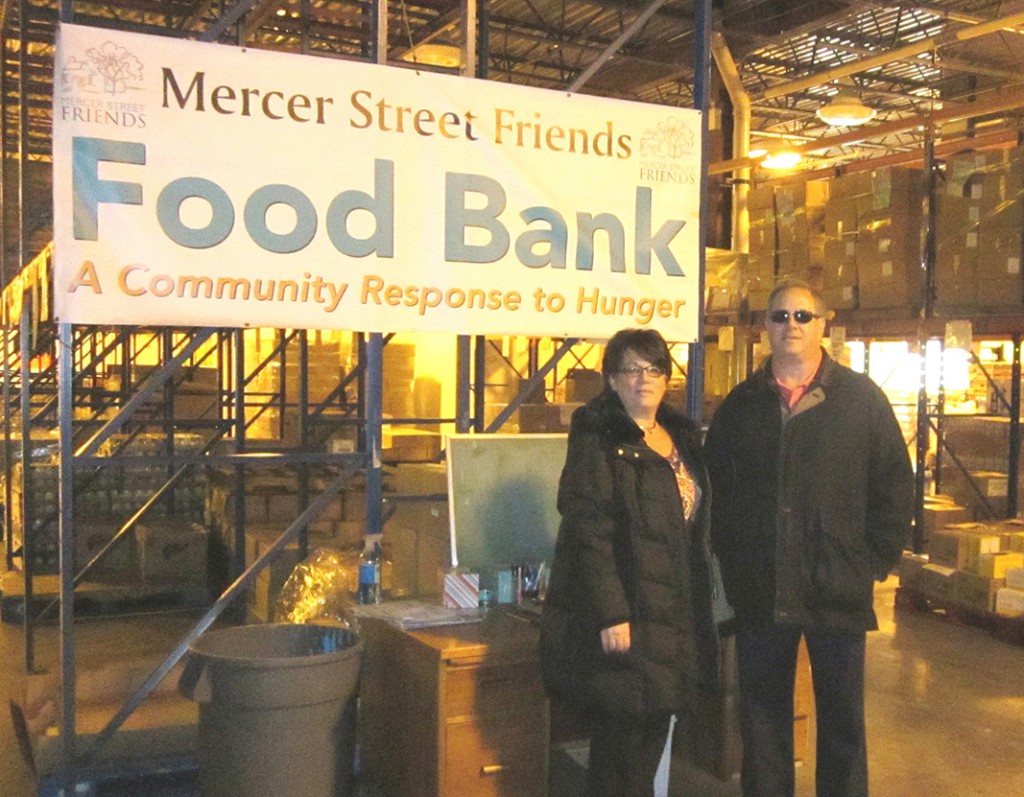 Owners Mark and Mindy R. delivered 256 canned and non-perishable food items that were collected and donated by Health Force staff to Mercer Street Friends Food Bank.
National Memory Screening Day
November 19, 2013
Ewing, NJ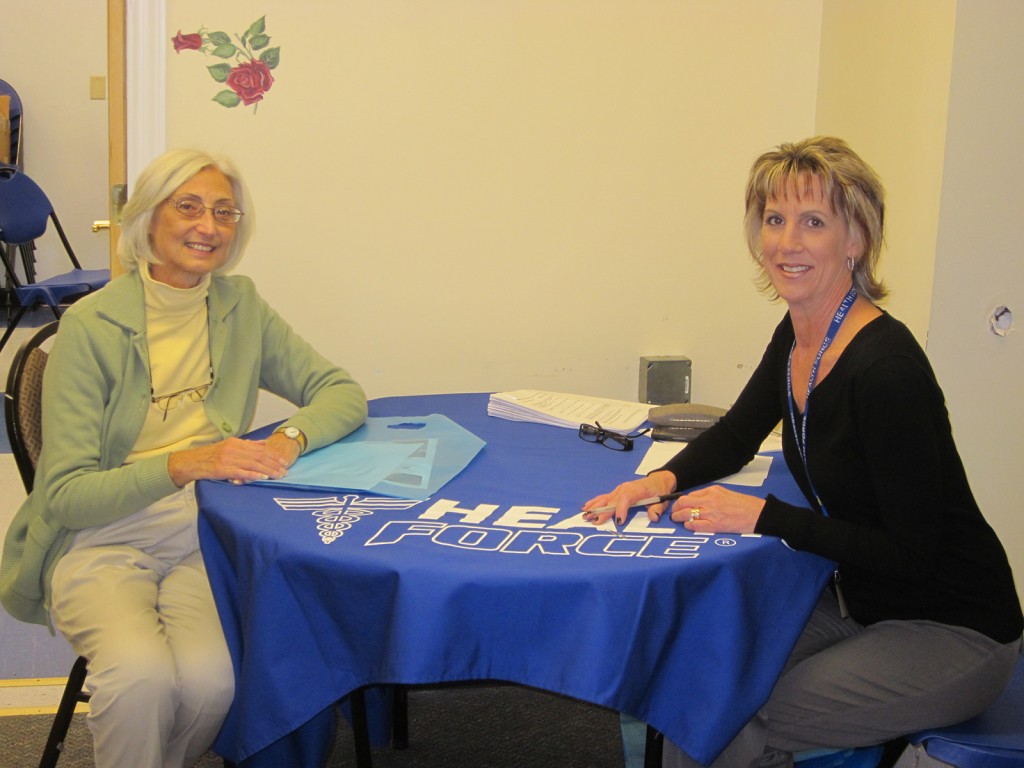 Health Force DON Bernadette H., seated with Linda S. at the Ewing Senior Center, conducted confidential memory screenings for memory concerns or for people who just wanted to check their memory.
Walk to End Alzheimer's
October 13, 2013
Princeton, NJ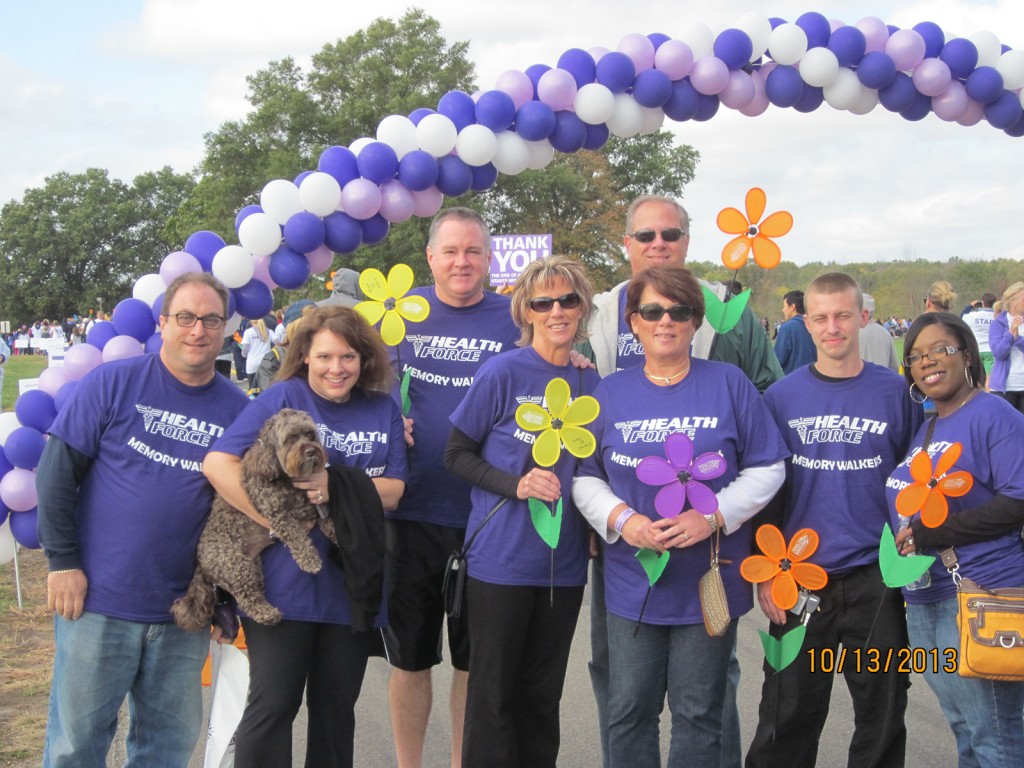 Health Force employees and spouses joined together as the "Health Force Memory Walkers" and walked to raise awareness and support the continued effort to end Alzheimer's disease.
Senior Olympics
September 6-8, 2013
Woodbridge, NJ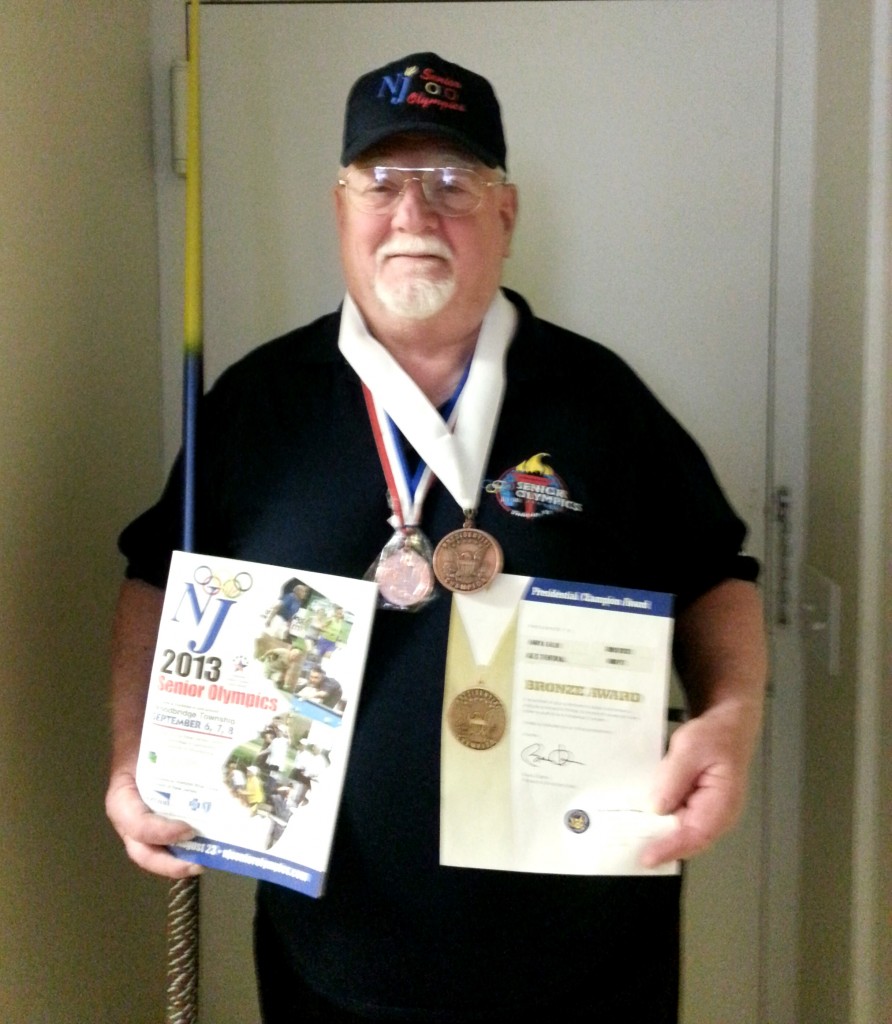 Harry K. of Trenton, NJ, our client, sports two bronze medals. One was for the javelin toss in the 70-74 year old category and the other for the President's Council on Physical Fitness. Congratulations. Next year go for gold!